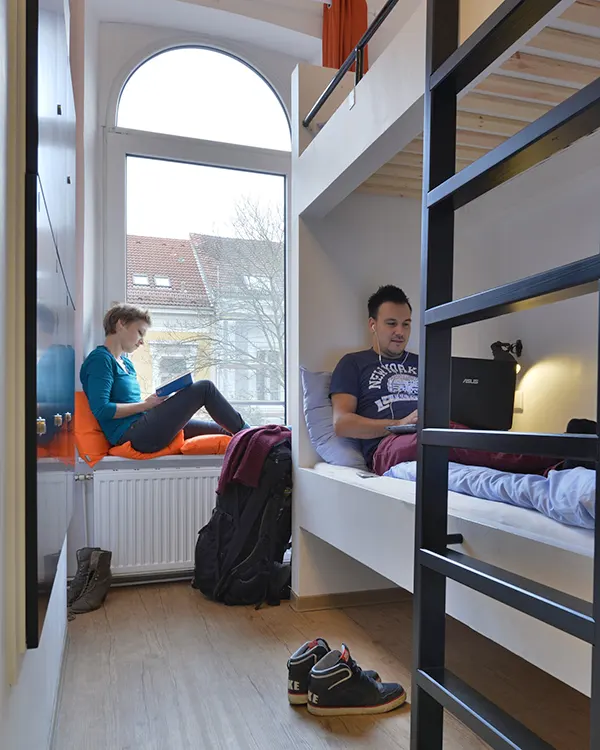 Rooms
Bald wieder da! Verfügbarkeiten ab Oktober 2023, buchbar ab 15.06.2023!
For every budget the right choice
fast WiFi
bed linen inclusive
10 bed room or single or single with own bathroom we offer our guests a variety of room categories. Find the right bed for your budget and choose between dormitorie or a private room either as a standard or a comfort (with own bathroom)!
Prices incl. bed linen and Citytax
Towel rental fee: 2,50 Euro (included in all private accomodations)
Breakfast buffet: 7,90 Euro
Parking place 8,00 Euro, Reservation recommended